We are delighted to be receiving support from the Battersea Jazz Festival, taking in place locations around Battersea on 15th-17th July and featuring some of London's most brilliant jazz musicians.
The festival will feature a wide range of acts, ranging from swing bands, to cabaret acts, to bebop, and original material. All events will be free of charge for all audience members in order to make the weekend as inclusive as possible and welcoming to newcomers to jazz. Venues will include, but will not be limited to, upstairs at the Prince Albert pub, the Magic Garden on Battersea Park Road, and the wonderful riverside setting of St Mary's Church, Battersea, where there will also be the world premiere of an original "jazz mass" on the morning of Sunday 17th.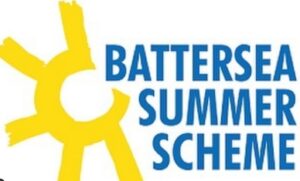 There will be collections in aid of the Battersea Summer Scheme at the performances. The Battersea Summer Scheme (BSS) is the principal project of the Battersea Crime Prevention Panel (BCPP) and organises a number of events in the holidays for children in Battersea.